Brampton Soccer Club is please to announce our 2023-24 Competitive Rep Tryouts are now Open for Registration.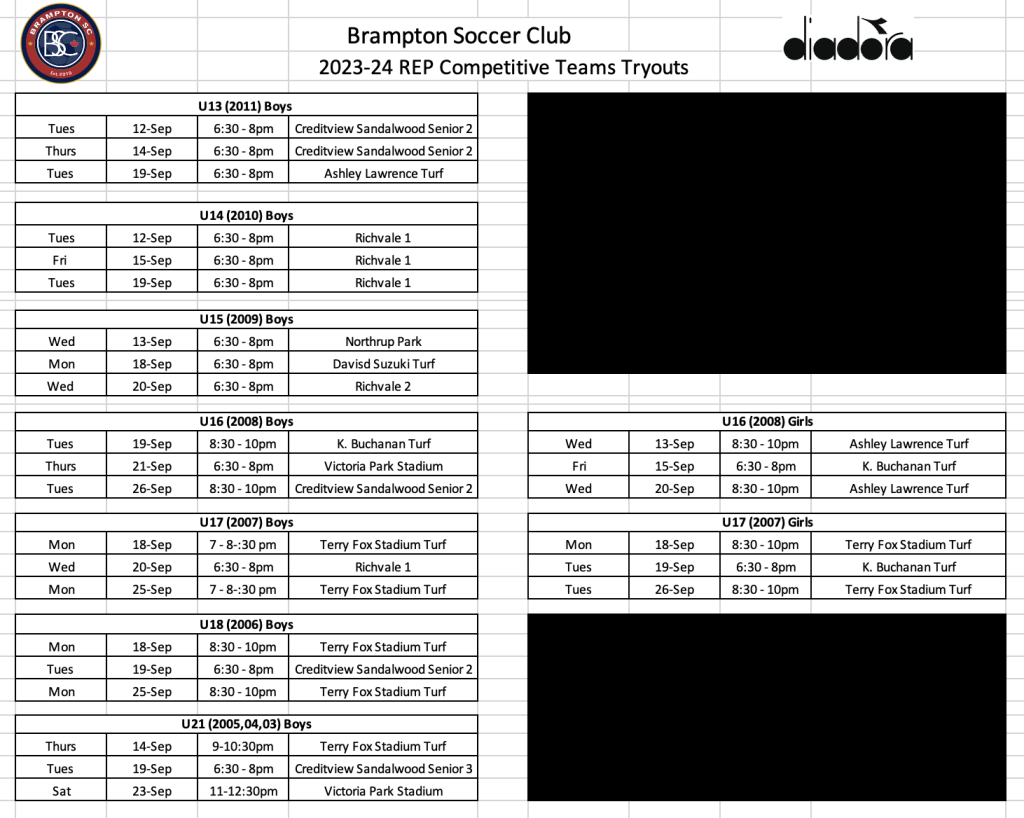 To Attend:
Registration is required for all players including existing players who wish to participate in tryouts. This is to ensure adequate field, staffing and equipment for the volume of players expected. It will also enable BSC to send venue/ time change information (should there be any) to all who have registered as participating.
Assessments are at no cost to the participants & registration for each age group will close at noon prior to the first session.
NO walk ons or late registrations will be permitted – no exceptions.
To Register:
Step 1 – Visit www.bramptonsc.com and Select "Register Now" Button on main page.
Step 2 – If you have have existing Power up Account, enter your Login Details, if NOT, select "Sign UP"
Step 3 – Once signed up, click "Registration Now" and select "2023/24 Competitive Tryouts"
Step 4 – Check out
PLEASE NOTE – It is imperative that you check the email address in your online account at the time of registration.
All communication will be sent to the email address with your registration account.
Player Selection:
Participants may attend as many or as little sessions as they see fit, but it is recommended that they attend all sessions for better identification by the coaching staff.
Offers will be sent via e-mail throughout the Assessment Process to your e-mail in PowerUp.
Please be sure to check your e-mails each week.