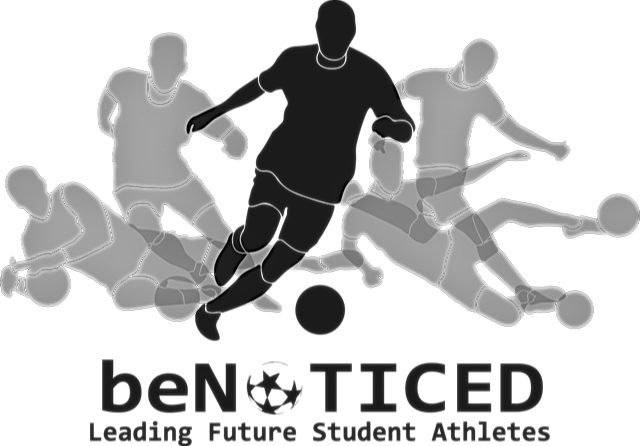 About Us
The focus of beNOTICED is to help educate and empower high school student-athletes and their families to take control of the college search process, while also providing the tools necessary to navigate the college soccer recruiting process. Combining knowledge and personal experience, beNOTICED provides the student-athlete and their parents with comprehensive, supportive and effective guidance to navigate the recruitment process.
What We Do

Every year, thousands of student-athletes and their families come face-to-face with the difficult challenge of athletic/soccer recruiting. What they often discover is that navigating college options is stressful enough and adding college soccer into the mix brings it to a whole new level.
Even for those who do a little recruiting homework, they are often left with more questions, very few simple answers and an uneasy feeling they are somehow falling behind.
At beNOTICED, we understand what families and prospective student-athletes are going through. We have experienced firsthand what the college recruiting experience is like—as a player and as a coach. And that experience, combined with College Fit Finder's advanced online technology, expansive college coach network and proven recruiting methods, helps student-athletes and their families take control of their recruiting experience.
Whether you are in Grade 9 in high school or a late-blooming Grade 12, beNOTICED helps take the stress of uncertainty out of your recruiting journey by putting a plan in place to help you find your best university/college options.
Our Approach

beNOTICED focus has always been on guiding prospective student-athletes finding the right fit of their college options.
Our comprehensive approach addresses every phase of the recruiting process. We understand that while each recruiting journey is unique, they all benefit from a systematic approach or process to hit key milestones and reach the goal of becoming the next college soccer student-athlete.
Every beNOTICED member can expect to play a very active role in their recruiting process. And, like playing soccer, the recruiting demands the same level of commitment, patient, persistence, and competitive spirit. The following briefly outlines what BSC players/teams can expect on their recruiting journey with beNOTICED.
• Log in credentials to the advanced online technology portal, CFF.
• Create Online Player and Team Profiles.
• Team brochures for Showcase Events.
• Compile highlights for professionally edited highlight video(s)
• Discover your favorite colleges and see your College Fit.
• Get direct access to our full list of college soccer coaches.
• Connecting to College Coaches & Communication.
• Messaging system to send personalized information to colleges.
• Filter through ID Camp Database
Plus…College Coaches can filter through the portal and connect with athletes.
More information to follow for BSC players looking for more guidance in the Recruiting Education and Consultation/Advising.